Beat the Heat Tour
Early morning tour to avoid the heat and large crowds

Maximum 10 people per guide

Technology that allows you to hear guide while taking photos or having a seat
Stroll Savannah's Historic District before the crowds and the heat become too much. A thorough overview of the city's history, architecture, and layout.
Where You'll Meet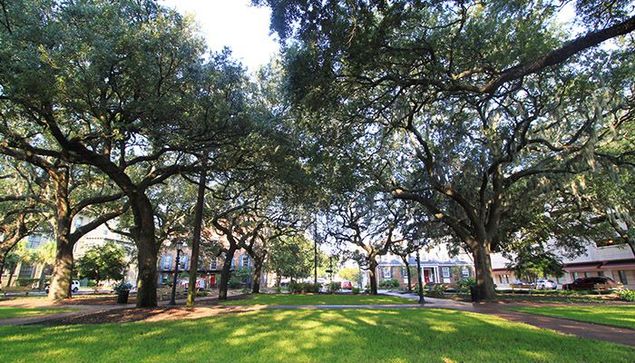 Meet your guide in the center of Ogelthorpe Square. They will have a lanyard with their tour guide badge and your name on a list waiting to check you in.
Savannah's heat during the summer months can be nearly unbearable, especially for our guests who have spent time in the deep south during the summer. Our Beat the Heat tour gives you the opportunity to spend time with a local guide before peak temperatures and before the crowds. Explore Savannah in all of her beauty while the streets are quiet, and the sun is still gentle.