Visit Savannah Georgia, where romance permeates the air at every turn! If you are ready for a second shot from Cupid, dive into these seven amazing things to do in Savannah, GA for couples and take a waft of the love in the air. A vibrant historic district, picturesque landscapes, and historical sites set the perfect stage for an exciting experience.
Explore fascinating museums like the Mercer Williams House Museum or immerse yourself in nature at the coastal Georgia botanical gardens; the charming city has so many wonderful things to create cherished memories with your honey. Strengthen your bond and rekindle your love through Savannah's top romantic things to do.
A tour we think you'll love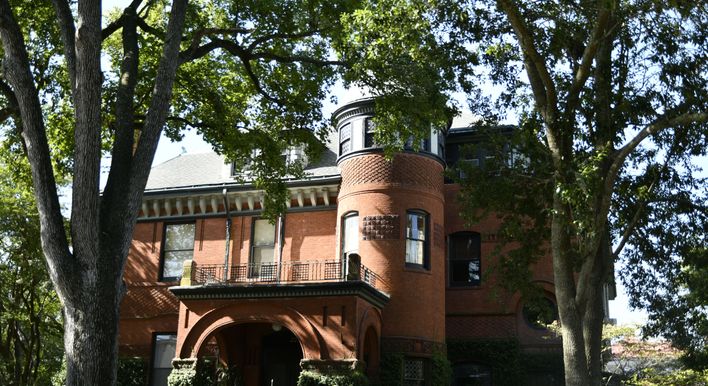 Savannah Stroll
From $40
View tour
1) Private Walking Tours In The Heart Of Savannah
As a knowledgeable guide unravels captivating history and culture, delve into the charming streets of the historic Savannah on one of the best private walking tours for couples.
This will be on your list of the most fun things you've done during your visit. Steal glances from each other as the guide regales you with engaging anecdotes, revealing the secrets behind the historic sites and cobblestone streets.
Remember, you can't visit Savannah, one of the most romantic cities, without snapping photos of the streetscapes or indulging in delightful treats. Get more connected to each other and the city as you discover the beauty of Savannah's history.
2) Go For A Romantic Stroll On River Street
Take a leisurely walk with your significant other on the charming historic river street perched along the Savannah River. The gentle breeze carrying melodious sounds from the bars and restaurants is enough to set the perfect ambiance for you and your sweetheart.
It's the perfect location to walk hand in hand to catch the golden hues of the sunset reflecting off the water. The ambiance is truly magical, and if you are hungry for delights, river street is the haven for all food lovers.
Share some of River Street's sugar by indulging in the famous pralines and many more mouthwatering treats. You can also explore:
River Street Market Place

Savannah Bee Company

Wet Willie's Bar
3) Explore Savannah's Historic District
A treasure trove of architectural masterpieces, cobblestone streets, and alluring stories of Savannah's history is the perfect blend for an adventurous duo.
Get transported in time with your sweetheart as you explore Savannah's historic district. As you stroll past the 18th and 19th-century buildings, you can almost hear whispers of the past.
With each step, you will feel the weight of Savannah, Georgia's rich history. Every corner unveils timeless beauty that provides a glimpse of the lives of the early residents.
4) Take A Ride In A Horse – Drawn Carriage At Forsyth Park
A visit to Forsyth Park is one of the main things to do in Savannah Georgia for couples, for an enchanting and romantic getaway.
Adorned with oak trees and vibrant floral displays, the park's alluring beauty will set the right mood for you to have quality alone time. The quiet moments amidst nature's splendor top the list of the most romantic things for the two of you to enjoy.
Cuddle with your loved one on a horse-drawn carriage and soak in the park's charm. Don't forget to capture the special moments with a photograph to seal your love with the park's eternal beauty.
5) Soak Up The Sun On Tybee Island
What is more romantic than a stroll with your sweetheart at the beach? Just thirty minutes away from Savannah is Tybee Island, home to Georgia Beach.
The waters around Savannah Georgia are teeming with marine life. From humpback whales to bottlenose dolphins, you will create lasting memories cruising along these majestic creatures. You may also spot an orca if you are lucky.
Cap off the day by overlooking the Atlantic Ocean on the Tybee Island Lighthouse. If you ever thought of popping the question, this is the perfect destination to guarantee a hard yes.
While you are on the island, there are other top attractions you can explore if you are on a full-day tour. Make sure to cross these activities and attractions off your list:
Tybee Island Marine Science Center

Tybee Beach Pier and Pavilion

Little Tybee Island
6) Experience Elegant Dining
A true gem that sets the perfect stage for a remarkable dining experience is the Olde Pink House. The moment you walk in, you'll be embraced by elegant and warm architecture and candle-lit ambiance.
With intimate seating arrangements and aromas of mouthwatering southern cuisine, this will top your list of the most romantic places you've visited. Prepared with finesse and served with a gratifying smile, you will surely feel the atmosphere of closeness and connection.
7) Set Sail On A River Cruise
With the stunning Savannah River stretching before you and a gentle breeze brushing against your skin, embarking on a riverboat cruise in the historic city makes for a romantic Savannah getaway.
Get a front-row seat to elegance, adventure, and relaxation as you set the perfect mood for romance.
From the Talmadge Memorial Bridge to the historic waterfront warehouses, sip on a glass of champagne as you let the sun cast a warm glow and celebrate your love.
Create Cherished Moments With Your Sweetheart In Georgia's Oldest City
You have the perfect guide for amazing things to do in Savannah, GA for couples. So why wait to show your sweetie how much they mean to you?
From alluring historical landmarks to scenic locations, Noble Jones Tours will show you the enchanting romance of the historic city in a unique fashion.
A short private couple tour around the city is enough to add blissful years to your relationship!